A Message from Residency Program Director, Dr. William Taylor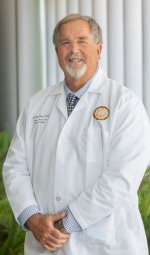 ​UC San Diego Neurological Surgery is a unique destination for both excellence and innovation in clinical care, research, and education. As a premier program on the West Coast, UC San Diego is the proud home to an internationally recognized neurosurgical residency program that offers a diverse range of opportunities for academic neurosurgeons. Our mission is to train the neurosurgical leaders of tomorrow.
At UC San Diego, strong partnerships with established research institutes on the La Jolla Mesa, the broader biotech ecosystem, and our sister Departments support unique opportunities for neuroscience research, entrepreneurship, and education. Our program is distinguished by two years of protected research and elective time in the PGY 4 and 5 years to maximally access these one-of-a-kind resources.
Our residents further enjoy a high-volume surgical training experience that spans the breadth and depth of neurological surgery sub-specialties. Our recent graduating residents each performed more than 2,200 procedures with substantial exposure to cutting-edge technologies. We invite you to explore our site to understand the range of faculty sub-specialty expertise.
In addition to the outstanding academic and clinical opportunities available to our neurosurgical residents, San Diego ("America's Finest City") consistently ranks as one of the top 10 places to live in the United States with wonderful beaches, concerts, sporting events, and outdoor activities.
Thank you for your interest and we look forward to sharing more about our exciting work in San Diego.
Sincerely yours,
William R. Taylor, MD
Program Director, Neurological Surgery Residency
Professor of Surgery
Learn more about our program structure, submission dates, and application deadlines.